Collect proof of delivery :
Proof of delivery is collected via photo and signature.
It is done from the interface of the task in question by clicking on the icon

at the top right of the page.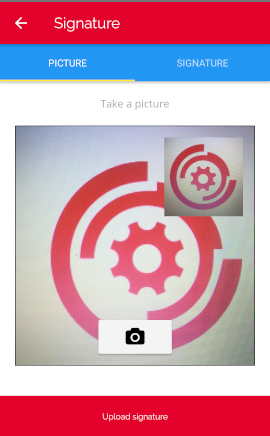 Once the photo has been taken and the recipient's signature has been affixed, simply click on "Send image" and the images will be sent to the administrator.